Dive headfirst into 2023, armed with a bespoke SEO strategy, meticulously crafted by Intact Media, the leading
SEO Agency
in Tauranga. We offer our renowned services irrespective of your business size, whether you're a cozy local establishment tucked in the suburbs or a sprawling enterprise pulsating in the core of Tauranga CBD. Our proven SEO services will accelerate your web traffic, cultivate high-quality leads, and ignite an influx of customer inquiries.
Are you in search of an SEO agency in Tauranga that guarantees real business outcomes? We understand your predicament. Sifting through the numerous digital marketing agencies can often feel like looking for a needle in a haystack. The SEO Tauranga scene is chock-full with 'fly-by-night' firms touting their 'magic' formula for success. So, amidst the sea of self-proclaimed 'gurus' and 'experts' promising shortcuts to Google's summit, how do you find an SEO advisor committed to your business?
Intact Media, powered by a dedicated team of search engine optimisation mavens, is here for you. We collaborate with businesses of all sizes, boosting organic reach through our data-driven SEO solutions. Our expertise isn't diluted by delving into Google Ads or Facebook marketing – we are purely SEO, and we excel at it. We only come on board if we're confident about elevating your business to the first page of Google for relevant, revenue-rich search queries.
Our mission to offer the top-notch SEO Tauranga deserves is rooted in an unwavering commitment to deliver a substantial return on investment (ROI). Each decision we take is geared towards augmenting the worth of organic traffic to your website. We aren't intrigued by ranking your website high for keywords that don't yield valuable leads. Our attention is on profitable, revenue-enhancing search terms that boost organic traffic and bolster your bottom line.
Much like Google's search ranking algorithm, our SEO strategy is dynamic and continually adapts. Our SEO practices are consistently improving to ensure that we devise strategies yielding maximum value for our clients. As a devoted team of Tauranga SEO professionals, we make it our responsibility to keep abreast of the latest updates and employ changes that keep our clients at the forefront.
Book Your Free Consultation
Ready to talk about how we can grow your web presence? 
Why Partner with Intact Media?
Hailed as a distinguished SEO firm in New Zealand, Intact Media harnesses performance data, insightful market research, and broad-based proficiency to devise SEO schemes that fuel expansion and stand the sands of time. With a verified history of propelling organic traffic, creating leads, and augmenting sales, we act as the springboard for your business's digital victory.
Our uniqueness lies in seamlessly merging established approaches with state-of-the-art technology, all led by our fervent marketing professionals. We embrace transparency as our guiding principle – we don't mask behind account managers or inflate traffic forecasts. Instead, we place our trust in solid evidence, palpable statistics, and the ultimate measure of success: return on investment (ROI). Our resolute drive is to launch businesses to unparalleled heights that seemed beyond reach.
When you choose Intact Media, you obtain the benefits of an in-house SEO advisor minus the hassles of overseeing a dedicated internal team. We effortlessly merge into your business framework, operating autonomously or in partnership to formulate goals and execute organic marketing strategies that stimulate significant growth. Each move we make is underpinned by proven data, thoroughly evaluated and skillfully enacted to confer superior advantages to your enterprise.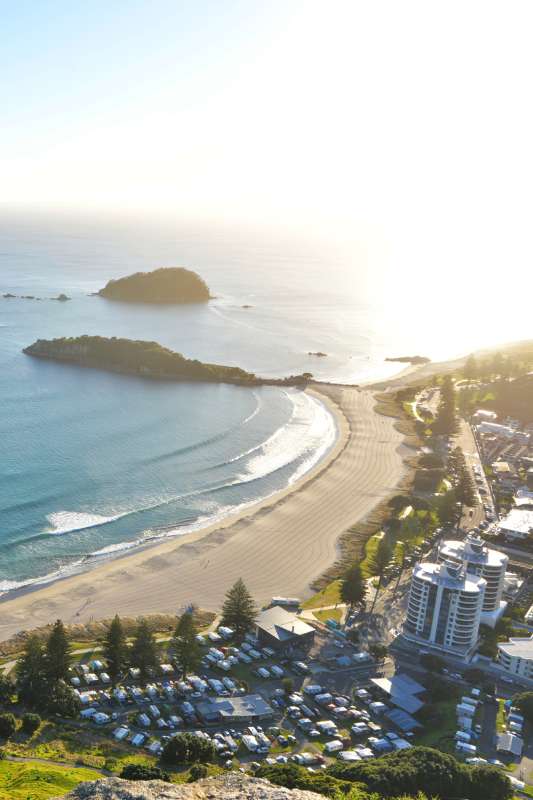 Frequently Asked Questions about SEO Auckland
Understanding what SEO Tauranga is
The term "SEO Tauranga" is widely used by local businesses seeking partnerships with search engine optimisation agencies in the broader Tauranga region. According to SERanking, a leading SEO tool, approximately 1,000 businesses and individuals search this term each month, with an additional 320 inquiries for "SEO Agency Tauranga" and 390 for "SEO Company Tauranga".
At Intact Media, we utilise third-party data to determine that achieving a top Google ranking for these search phrases is crucial for engaging with Tauranga businesses looking for organic marketing solutions. Using the same tools, industry knowledge, and thorough research, we understand how your target audience interacts with Google search. This insight allows our data-focused team to craft a strategy that positions your website to attract the right customers at the right time.
Our range of SEO services in Tauranga include website audits, keyword research, competitor analysis, content creation, on-page SEO, link building, and consistent content creation. Our local SEO experts are committed to connecting you with local, interested customers by focusing on search results relevant to your products, services, and industry.
SEO in 2023: Is It Still Relevant?
Before diving deeper into SEO, it's essential to answer one question – is SEO still relevant in 2023? Each year, some voices in the digital marketing world argue that SEO is becoming obsolete. This couldn't be further from the truth. What is indeed becoming outdated are Black hat tactics favouring quick wins over long-term objectives. Those claiming SEO has lost its potency are simply resisting change. Google updates such as Panda, Penguin, and Hummingbird have made "gaming the system" harder than ever, which is a positive development!
These Google algorithm changes affect not only small businesses but also global giants like eBay and ASOS. SEO in 2023 is more sophisticated than ever, necessitating an evolved, long-term strategy to online marketing services. We prioritise users in every decision, ensuring our strategies continue to be effective in the long run.
Does My Business Need SEO Tauranga Services?
The answer isn't always a simple "yes" or "no". You might be an excellent candidate for an SEO campaign, or there could be more efficient ways to use your online marketing budget. It's not easy to find transparency when consulting with an SEO Agency in Tauranga. Unfortunately, the industry is full of quick-profit seekers promising top-notch services and delivering the bare minimum. At Intact Media, we pride ourselves on being selective with our clients, choosing ethical digital marketing services that provide enduring results for both small and large Tauranga businesses.
Typically, about 40% of the individuals and businesses we consult with aren't the right fit for our SEO Company. Some common reasons include: your industry isn't ideally suited for SEO, you have an innovative product with no search volume, or you're unable to commit to ongoing work. SEO services require investment and commitment.
Why Should Intact Media Be Your SEO Tauranga Partner?
You may be wondering, "What sets Intact Media apart from other SEO Tauranga service providers?" We've provided some reasons above, but here are more details on why many businesses seeking to boost their online presence trust us.
Organic Growth, No Paid Digital Marketing: We have faith in our SEO strategies. If you found us organically through a search for 'SEO Tauranga', it's a testament to our competence better than any paid ad campaign.

Hands-On Founding Consultant: Our founder, Liam Ridings, personally oversees every SEO strategy we implement, assuring the same quality service that made us a market leader.

Unrivalled Transparency: We pride ourselves on our honesty. If we believe other digital marketing services would benefit your business more than SEO, we'll tell you. Our goal is to provide the best SEO services in Tauranga and guide you in using your digital marketing budget most effectively.
No Direct Debit or Locked-In Contracts: Your convenience and satisfaction are important to us. We won't pressure you into contracts or make unsolicited account withdrawals. You can halt your SEO campaign with a 30-day notice.
Direct Access to Your SEO Consultant: You can always reach your assigned SEO consultant. We don't outsource or make you wait for account managers. You'll directly consult with our expert team.
The Significance of Understanding SEO
If you're reading this, you're already experiencing the impact of our SEO efforts. We believe in organic growth, and that's why potential clients like you find us through organic search results instead of paid digital marketing.
When done correctly, SEO can transform your business. It's a process that sends signals to search engines (like Google and Bing) that your pages are worth featuring in search results. This process requires strategic planning, time, and patience, but is well worth the effort. In fact, 50% of companies think that organic search provides a higher ROI, according to Search Engine Journal. If done well, SEO will help your business grow.
SEO might seem complex due to the conflicting information available. However, at its core, it involves complying with Google's sophisticated ranking algorithm to optimise your site for over 200 key factors. As dedicated SEO experts in Tauranga at Intact Media, we understand and implement these ranking factors to give your business a competitive edge. We concentrate on driving relevant traffic to your website by targeting the most beneficial keywords for your business.
Our goal isn't just to increase your rankings or theoretical traffic, but to ensure the highest return on investment (ROI). Our ROI obsession, along with our expertise, allows us to serve business owners, marketing managers, and start-ups alike. Whether you aim to attract local, high-converting traffic with a Tauranga Local SEO strategy or aim to break into the national or international market, Intact Media is ready to guide you to success.
SEO Tauranga: Boost Your Business's Online Presence
Unlock the benefits of SEO and harness the power of one of the most effective inbound marketing strategies. SEO Tauranga services don't push your business to customers, but instead, they pull customers towards your business, helping them find you organically when they're searching for your products or services.
Why SEO Matters
SEO isn't about sales pitches or annoying pop-up ads; it's about providing a useful resource to those seeking information. Through comprehensive keyword research and strategic content creation, we at SEO Tauranga make sure that when potential customers are looking for the services you offer, you're right there on their search results page.
The real beauty of SEO lies in its subtlety. With our expert guidance, your potential customers find you when they need your products or services, and this makes your business appear like a natural, organic result of their search. This not only enhances your online presence but also builds trust with your audience, leading to improved conversions and customer loyalty.
SEO in Today's Digital Landscape
In this digital age, SEO is more crucial than ever. When done right, it doesn't just improve your search engine rankings, but it enhances the user experience on your site, thereby boosting trust, encouraging repeat business, and driving conversions.
Furthermore, with rising ad costs, SEO provides a cost-effective way for your business to stand out online. Google made over 80% of its revenue from advertising in 2022, highlighting the increasing expense of online ads. In contrast, SEO Tauranga offers a sustainable way to gain online visibility without the recurring costs.
Why Choose SEO Tauranga?
Choosing SEO Tauranga means opting for real, tangible results. We believe that boosting search visibility is beneficial only when it leads to a significant ROI for your business. It's not just about getting your website to the top of Google's search results; it's about ranking for the keywords that will draw in the most valuable traffic.
Our strategy is centered around understanding what your potential customers are looking for. There's a clear difference between broad, research-based keywords and specific, high-intent keywords. For instance, "lounge set" may attract a large volume of traffic, but "3 seat fabric lounge set in Tauranga" is more likely to attract customers who are ready to make a purchase. Our SEO strategies focus on these high-intent keywords, positioning your business in front of customers at the exact moment they're ready to buy.
Our SEO Tauranga Services: More Than Just SEO
While our team of SEO specialists at Intact Media is fully certified in Google Ads, we choose not to offer it as a standalone service. Instead, we use our knowledge to enhance our understanding of organic search and provide you with the best SEO services.
We're not a jack-of-all-trades agency; we are masters of one – SEO. SEO isn't just another marketing channel; it's a valuable digital asset that will continue to bring in qualified leads long after your paid marketing campaigns have finished.
Our SEO Tauranga services are flexible and scalable, allowing us to adapt as your business grows. We establish a framework that not only achieves your immediate business goals but also leaves room for future expansion and evolution.
What's the Cost of SEO Tauranga Services?
Just like the cost of a holiday, the cost of SEO services depends on where you're starting from and where you want to go. We don't have a fixed price list for our services. Instead, we customize our pricing based on various factors including your website's age and history, your current website performance, the volume of content required, your business location, your target market, and your specific business goals.
We're committed to providing the best SEO services in Tauranga, which requires time, patience, and trust. We're not the cheapest or the most expensive, but we strive to offer the best value and results. Our goal is not just to improve your search engine rankings but to increase your business's visibility, drive high-quality traffic to your site, and ultimately, boost your ROI.
Contact us today for a consultation with one of our SEO Tauranga experts. We'll assess your business's needs and guide you towards the most effective strategy for your business. We believe in transparency and honesty, and we'll provide you with straightforward, useful advice that can help your business thrive online.
Does Your SEO Tauranga Service Cover All Industries?
Absolutely! At SEO Tauranga, we offer services to all industries and niches. But there's one simple condition – we must genuinely believe we can boost your business. If we can contribute to your growth, we're eager to work with you. However, if we feel that SEO might not be the right strategy for your business, we'll direct you towards a more suitable path.
SEO can be beneficial for virtually any industry. If you're seeking to generate leads, enhance online visibility, and boost sales, SEO is definitely worth considering. We understand that every business is unique – therefore, we create customised SEO strategies based on your product, service, target audience, and goals. We firmly reject a one-size-fits-all approach.
How Do We Make Sure Your Content Ranks Well on Google?
SEO is ever-evolving, and as a leading SEO Tauranga agency, we ensure we're always ahead of the curve. We stay updated on the latest search algorithm changes and understand how these affect content ranking.
Recent studies show that on-page keyword usage still significantly influences website ranking in search results. Our SEO services incorporate thorough keyword research and effective keyword implementation on relevant landing pages to boost your website's visibility in search results.
Our understanding of keyword trends, keyword difficulty scores, keyword intent, and competitor keyword usage are all part of providing a comprehensive, sustainable SEO Tauranga service. With our expert team at Intact Media, you'll have partners who understand how content can propel your business.
Why Choose a  SEO Tauranga Company?
You've likely landed on our page by searching for 'SEO Tauranga' or 'SEO Agency Tauranga', demonstrating the power of SEO. Through precise keyword targeting, effective website content, and off-site strategies, we've positioned Intact Media at the top of Tauranga's SEO results. If you're reading this, it's our successful SEO efforts that led you here.
Imagine what we can achieve for your business if we can rank for some of the most competitive keywords. There are numerous SEO consultants claiming to have a secret formula for first-page results, but the truth is in the rankings. If an SEO company can't get their own business on the first page of Google, how can they do it for yours?
Is SEO Always Changing?
Yes, SEO is always evolving. The most successful online businesses are those that understand the dynamic nature of SEO and the need for regular updates to stay ahead.
Just in the past six months, Google has rolled out three significant algorithm updates that have greatly affected search results. SEO is no longer a 'set it and forget it' task. To maintain your ranking and outperform your competition, you need to keep up with SEO's constant changes.
Despite the competition being more intense than ever, achieving a high rank on Google isn't an insurmountable task. It merely requires consistent effort from our end, while you can relax and watch your business grow.
Does SEO Tauranga Enhance Brand Awareness?
Absolutely! One of the often-overlooked benefits of effective SEO is the enhancement of online brand awareness.
You don't need to aim for global brand recognition to benefit from increased brand awareness through SEO. While our primary objective is driving customers to your site, we also strive to build your brand recognition and establish your business as a leader in your industry.
Imagine your website appearing on Google for every term related to your industry – your brand recognition would skyrocket. Our SEO Tauranga services aim to get you on the first page of Google for not just the keywords that generate leads, but also those that strengthen your brand authority.
Why Are My Competitors Ranking Higher?
It's likely that many of the websites you see ranking on Google's first page for relevant keywords have partnered with an SEO Tauranga service in the past. But there's good news – just because your competitors got a head start, doesn't mean you can't surpass them.
Google is continuously indexing, scanning, and ranking pages to best serve its users. It doesn't favour websites based on their age or previous ranking. To climb above your competition, you need to deliver superior website content.
Utilising SEO Tauranga services is a smart way to attract motivated leads to your business. Ranking at the top of Google for the right keywords at the exact moment potential customers are searching is the most effective way to drive qualified leads to your site.
SEO is different from traditional marketing strategies. Instead of chasing customers and persuading them to consider your product or service, SEO ensures your business is visible to customers who are already interested. If you're looking to expand your reach and attract new customers in Tauranga, you need a team proficient in achieving results.
Unlike traditional pay-per-click (PPC) marketing through Google AdWords or Facebook, the successful long-term results of our SEO services will continue to benefit your business in the future. A competent SEO Tauranga company will keep exposing your business to new customers and opportunities, even after your final invoice is settled.
What Makes SEO a Worthwhile Marketing Option?
SEO provides a sustainable marketing solution. Unlike PPC marketing, the benefits of SEO continue long after you've made your final payment.
We strongly believe in sustainability as the bedrock of growth. Using black hat SEO techniques for instant results can harm your business in the long run. We exclusively employ white hat SEO techniques that organically and sustainably increase your business's visibility on Google search.
Our commitment is to implement effective SEO strategies that drive sustainable organic traffic to your website. Our ultimate satisfaction isn't just about getting you to the top of Google for random search terms. It's about providing a significant return on your investment. Whether you're a small business or a large one, our SEO strategy remains the same.
A customised audit will help us identify your most valuable key phrases and ensure your website appears on the first page when potential customers search for them. Our aim is to secure the #1 spot for your website for key terms that can considerably boost your business.
How Can I Begin My SEO Journey?
Eager to discover how our SEO services can help your business? Just fill in the contact form below or head to our contact page to request a callback from an SEO Tauranga expert at Intact Media. We'll arrange a free consultation where we'll review your website, identify potential opportunities, and provide a comprehensive analysis of your market position.
Book Your Free Consultation
Ready to talk about how we can grow your web presence? 
Unlocking the Secrets of SEO Tauranga
Wondering how we reached the top spot on Google for our most relevant search terms, and how we can do the same for you using our SEO Tauranga techniques? We're delighted to share our key strategies that led us to page 1 on Google, and which we apply to all our clients to enhance their search engine visibility. Remember, SEO is a process that can be repeated to increase traffic for your business. The key to SEO success lies in understanding your competitors, pinpointing profitable keywords, and using data to outperform your competition.
Below we highlight the primary elements of our SEO Tauranga strategy that we use when working with businesses.
On-Site SEO Roadmap
On-Site or On-Page SEO involves optimising parts of your website and its pages to boost your organic search ranking. Simply put, it's a process of adjusting various aspects of your website to make it more user-friendly and easier for search bots to understand.
At Intact Media, we take it upon ourselves to create content and optimise your website in a way that makes it easy for Google and Bing to crawl and understand everything on the page. Beyond creating SEO-friendly content, it's essential to create content that truly engages users. Focusing solely on SEO-rich content that's easy for search bots but uninteresting for users to read is not productive.
Achieving on-page optimisation is the first step in improving your organic search visibility. Before exploring off-page elements that can boost your rankings, our SEO Tauranga experts ensure you've laid a solid foundation with effective on-page practices.
Page Title Optimisation
Page titles are similar to the titles of book chapters. When search engine bots scan your website, they first look at the page titles on each webpage. These titles give a strong hint about the content on the rest of the page. For example, if you're writing a blog post about 'Black Jeans', it makes sense to include the keyword in the page title. A page title like 'Red Jeans' might mislead Google about the page's content. Page titles form a critical part of your SEO Tauranga strategy, giving a clear idea of what to expect on a webpage.
On-Page Content
The content on a webpage significantly impacts your website's ranking. According to a Backlinkio study, the average content length for Google's page 1 results was 1890 words. Imagine creating that amount of content for hundreds or even thousands of pages on your website – quite a task, right? Our SEO Tauranga specialists know how to optimise the content you create. We work with your business to develop a scalable content strategy that can be used across numerous pages on your website without incurring penalties or losing ranking potential due to duplicate content issues. We work with businesses of all sizes to create a durable SEO blueprint that can be adapted as your business grows and evolves.
Continuous Content Marketing
Content marketing is an essential pillar of effective SEO. The process involves researching, writing, and sharing information relevant to your target audience. Sharing appropriate information can enhance your reputation as a subject-matter authority and educate your potential market. When done correctly, content marketing is a top-notch inbound marketing technique that attracts relevant, high-quality leads. As the leading SEO agency in Tauranga, we have in-house content experts who know how to craft engaging, SEO-friendly content that earns backlinks and keeps readers on the page. The difference between good services and the best SEO Tauranga provides often lies in the ability to deliver continuous content that attracts new visitors over time. For most of our Tauranga clients, we customise a campaign that prioritises ongoing content marketing to draw in new visitors who may not otherwise visit a transactional page on the website. By providing valuable content resources to your target audience, your website builds credibility and trust with users. In 2023, users are more likely to engage with a business they trust.
Internal Linking
Internal links between your website's pages play a significant role in how search engine bots interpret your content. We advocate for internal linking as a tool to establish a 'hierarchy' on your website, enabling Google to identify the most important content. Internal linking also enhances user experience by enabling easy navigation between essential pages on your website. We'll develop an internal link structure that ensures your most critical content stays at the top of SEO results over time. We'll also make sure that your link structure doesn't cause confusion or conflict of interest.
Meta Descriptions
A meta description is a concise summary of your webpage content. While meta descriptions don't directly impact your website's ranking, they play a crucial role in determining the number of users that click through to your website from search results. As of 2023, Google overwrites these descriptions between 70-80% of the time if they consider other content on the page more relevant than what is provided in the meta description.
Technical SEO
Various technical SEO factors influence how your website appears on search engine results pages. Identifying, addressing, and rectifying any on-site technical issues forms a crucial part of an effective campaign. The technical SEO factors we address include website speed and page load time, hosting suitability, HTTPS status and SSL security layer, sitemap, broken pages, broken internal links, broken backlinks, duplicate content issues (onsite + competitors), structured data (schema mark-up), robots.txt file settings, and website crawlability, among others. We usually resolve any outstanding issues within the first month of your campaign. In special circumstances, it may take a few months to fix all technical issues.
Local SEO Roadmap
Local SEO is essentially our standard SEO approach, but with a special focus on making your business visible to customers in the same vicinity as your business. You don't need a physical store or office to benefit from Local SEO Tauranga. Incorporating your city and the names of your service areas in your content can dramatically improve the quality of website traffic you receive. As of 2023, more than 80% of Google searches include a location-specific keyword. If you're not targeting your local market, you're missing out on some of the most valuable website traffic on Google.
Let's Rank Your Tauranga Business
Schedule your free, no-pressure chat with one of our SEO Tauranga whizzes today. Let's explore together and see if search engine optimisation feels like the right move for your business plan.