Embark on a successful journey into 2023 with a tailored SEO strategy crafted by Intact Media, Auckland's premier SEO Agency. Regardless of whether you're a small local business in the suburbs or a large enterprise in the heart of Auckland CBD, our acclaimed SEO services will amplify your traffic, generate quality leads, and boost customer inquiries.
Want to work with an SEO Company in Auckland that delivers real results for your business? We get it; finding a trustworthy digital marketing company can seem almost impossible. The SEO Auckland market is dominated by churn and burn agencies claiming to have the secret formula for success. In an industry plagued by 'gurus' and 'experts' claiming to have a fast track to the top of Google – how do you find SEO consultants invested in your business?
Intact Media is run by a small, dedicated team of search engine optimisation experts. We work with small to large businesses to drive organic reach with data-driven SEO solutions. Our SEO specialists don't dabble in Google Ads or Facebook marketing – we do SEO, and we do it really well. We will only work with your business if we believe that we can get you to the first page of Google for relevant, revenue-generating search terms.
Delivering the best SEO Auckland has to offer means an unwavering focus on providing a significant return on investment (ROI). Every decision that we make is about maximising the value of organic traffic to your website. We are not interested in getting your website to the top of Google for keywords that will not generate meaningful leads for your business. We focus on lucrative, revenue-generating search terms that increase organic traffic and drive your bottom line.
Like Google's search ranking algorithm, our approach to search engine optimisation SEO is always changing and evolving. Our SEO practices are constantly evolving and maturing to ensure that we develop strategies that will deliver the most value for our clients. As a dedicated team of Auckland SEO experts, it's our job to stay up to date with the latest updates and implement changes that keep our clients at the front of the pack.
Book Your Free Consultation
Ready to talk about how we can grow your web presence? 
Intact Media is a renowned SEO agency in New Zealand, leverages the power of performance data, market research, and extensive expertise to craft SEO strategies that ignite growth and endure the test of time. With a proven track record in driving organic traffic, generating leads, and boosting sales, we serve as the catalyst for your business's online triumph.
We differentiate ourselves from the rest by seamlessly blending time-tested methodologies with cutting-edge technology, spearheaded by our team of passionate marketing experts. Transparency is our ethos – we don't hide behind account managers or overstate traffic projections. Instead, we rely on concrete facts, tangible figures, and the ultimate yardstick of success: return on investment (ROI). Our unwavering motivation lies in propelling businesses to unprecedented heights they never thought possible.
By choosing Intact Media, you gain the advantages of an in-house SEO consultant without the burdens of managing a dedicated internal team. We seamlessly integrate into your operations, working independently or collaboratively to set goals and implement organic marketing initiatives that foster remarkable growth. Each step we take is backed by time-tested data, meticulously analyzed and expertly executed to deliver exceptional benefits to your business.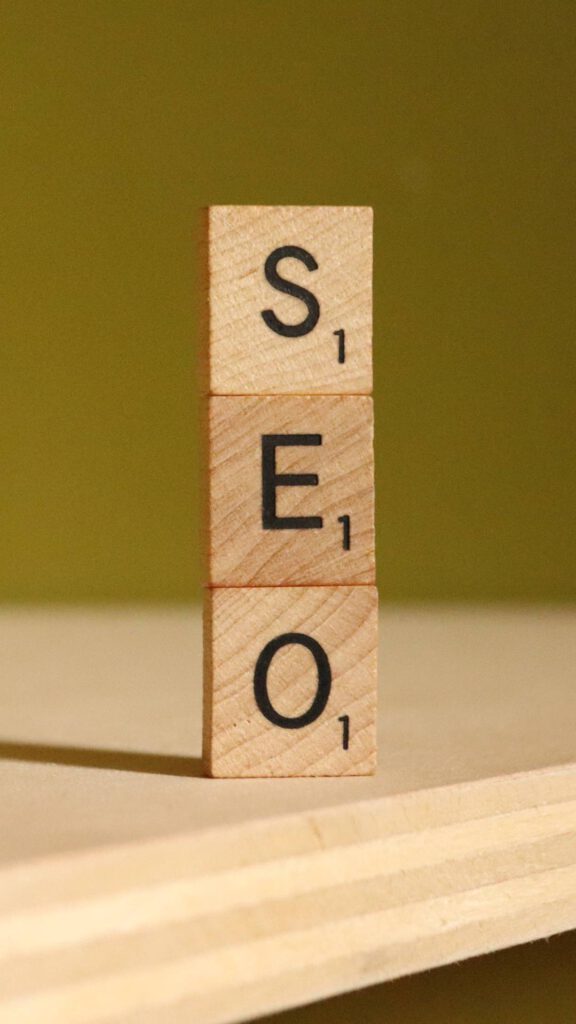 Frequently Asked Questions about SEO Auckland
What is SEO Auckland?
"SEO Auckland" is a key phrase frequently employed by local firms seeking collaborations with search engine optimisation agencies across the Greater Auckland region. SERanking, a prominent third-party SEO tool, indicates that each month this term is searched by an estimated 1,000 businesses and individuals. In addition, there are an extra 320 queries for "SEO Agency Auckland" and 390 for "SEO Company Auckland".
Intact Media, leveraging third-party data, has established that securing a top ranking on Google for these search phrases is a vital method of engaging with Auckland companies on the hunt for organic marketing solutions. We employ the same tools, industry-specific insights, and comprehensive research to fathom how your target audience interacts with Google search. Grasping your target market's unique search behaviour empowers our data-centric experts to design a strategy that strategically positions your website to capture the right customers at the right moment.
The array of SEO services we offer in Auckland include website audits, keyword research, competitor analysis, content generation, on-page SEO, link building, and consistent content creation. Our local SEO professionals prioritise introducing you to local, interested customers by emphasising search results that align with the products, services, and industry you operate in.
2023: The Relevance of SEO
Before delving further into SEO, we need to address a fundamental question – is SEO still relevant in 2023?
Every year, varied voices in the digital marketing cosmos argue that SEO is a dying art. This narrative is far from accurate. What is indeed fading are shortsighted Black hat tactics that favour immediate gains over long-term goals. Digital marketers insisting that SEO has lost its effectiveness are merely resisting change. Google updates like Panda, Penguin, and Hummingbird have rendered 'gaming the system' more challenging than ever – a beneficial development!
These Google algorithm updates impact not only small businesses but also some of the world's largest corporations, including eBay and ASOS. SEO in 2023 is more complex than ever before, requiring an evolved, long-term approach to online marketing services. We put users at the heart of every decision, ensuring our strategies remain effective years down the line.
Does My Business Require Auckland SEO Services?
It's not always a straightforward "yes" or "no". You could be a prime candidate for an SEO campaign, or there might be a more effective way to allocate your online marketing budget. It's challenging to find transparency when consulting with an SEO Agency in Auckland. The industry is awash with quick-profit seekers promising top-notch and delivering subpar. At Intact Media, we pride ourselves on our selectivity when it comes to clients, favouring ethical digital marketing services that yield lasting results for both small and large Auckland businesses.
Typically, around 40% of the individuals and businesses we consult with are not the right fit for our SEO Company. Here are a few of the common reasons:
Your industry is not the ideal fit for SEO. We may provide top-notch SEO Auckland services, but if your product or service lacks search demand, our services may not deliver value.
You have an innovative product with no search volume. SEO isn't effective if users aren't seeking your product on Google.
You are unable to commit to ongoing work. SEO services are an investment and require commitment.
Why Choose Intact Media as Your SEO Auckland Partner?
You might wonder, "What makes Intact Media stand out among other SEO Auckland service providers?" True, we've outlined some reasons above, but here's more to convince you why we are a trusted choice for many businesses seeking to boost their online presence.
Organic Growth, No Paid Digital Marketing: At Intact Media, we have confidence in the power of our SEO practices. You found us organically through a search for 'SEO Auckland', and we believe this proves our prowess better than any paid ad campaign. We stand by the power of SEO and trust it to attract our clients.
Hands-on Founding Consultant:

When you work with us, you get the benefit of the expertise of our founder, Liam Ridings. He personally oversees every SEO strategy we implement, ensuring you receive the same top-notch service that made us a market leader.

Unprecedented Transparency:

We're proud of our integrity and transparency. If we believe your business would benefit more from other digital marketing services than SEO, we will honestly advise you. We aim to provide the best SEO services in Auckland and believe in guiding you to spend your digital marketing budget most effectively.

No Direct Debit or Locked-in Contracts:

Your convenience and comfort matter to us. We don't believe in forcing you into contracts or making unsolicited withdrawals from your account. If you need to stop your SEO campaign for any reason, you can do so with a 30-day notice.

Direct Access to Your SEO Consultant:

Your assigned SEO consultant is always available for you. At Intact Media, we don't outsource services or keep you waiting behind account managers. You'll consult directly with our expert team.
Understanding SEO and Its Importance
If you've landed on this page, you're already witnessing the power of our SEO efforts. We believe in organic growth, which is why our potential clients, like you, find us through organic search results rather than paid digital marketing.
SEO, when done right, can transform your business. It's a repeatable process that sends search engines (like Google and Bing) signals that your pages are worthy of being displayed prominently in search results. This process requires strategic planning, time, and patience, but a well rewarded process. In fact, 50% of companies believe that organic search provided a higher ROI according to Search Engine Journal. It's safe to say if done well, SEO will help your business grow.
Let's face it, SEO might seem complex with contradicting information available. However, at its core, it involves aligning with Google's sophisticated ranking algorithm to optimize your site for over 200 key factors.
We, at Intact Media, are dedicated SEO experts in Auckland, comprehending and implementing these ranking factors to give your business a competitive edge. We focus on driving highly-relevant traffic to your website by targeting the most beneficial keywords for your business.
Our aim is not just to increase your rankings or theoretical traffic, but to ensure the highest return on investment (ROI). Our obsession with ROI, combined with our expertise, allows us to serve business owners, marketing managers, and start-ups alike. Whether you aim to draw local, high-converting traffic with a dedicated Auckland Local SEO strategy or aspire to break into the national or international market, Intact Media is ready to guide you to success.
SEO Auckland: Drive Quality Organic Traffic to Your Site
Harness the power of SEO, the most impactful inbound marketing strategy. Unlike conventional advertising models that reach out to customers indiscriminately, SEO Auckland services help your audience find you organically when they need your products or services.
SEO is customer-centric and non-intrusive. You're not cold calling, sending spam emails, or interrupting with irritating pop-up ads; you're appearing organically in front of potential customers in search engine result pages (SERPs). Rather than flooding an unwilling audience with irrelevant information, you're providing a valuable resource that addresses their specific search queries. With SEO Auckland, we identify what your potential customers are searching for and position your business in front of them at the right moment.
The Significance of SEO
SEO is crucial as it ensures that prospective clients find your business when they search online for your offerings. Implemented correctly, SEO enhances the on-page user experience, improving conversion rates, building trust, and nurturing repeat customers for your business.
Moreover, paid advertising is costly. With Google deriving over 80% of its revenue from advertising in 2022, it's clear that ad costs are escalating. To counteract this trend and establish a sustainable revenue stream for your business, you need SEO Auckland services.
Your website and content strategy must be optimized so that Google can index it efficiently and visitors can engage with it effectively. Balancing these two factors – appeal to Google and a superior user experience – is the essence of SEO. Google aims to display websites that add value to its users, and SEO is about curating information in a way that satisfies both search engine algorithms and users.
The Advantages of SEO
SEO is a potent and scalable tool for amplifying the quantity and quality of leads your business receives online through organic search. Furthermore, it ensures that your business is visible to your target market when they need you. Even with the best products or services, if users cannot find you on Google, you're missing opportunities.
Working with a top-rated SEO Auckland company means achieving tangible, revenue-boosting results for your business. We hold the belief that an increase in search visibility is beneficial only when it translates into a measurable ROI for your business. Achieving a page one rank on Google isn't difficult; the challenge lies in ranking for key phrases that attract valuable traffic to your business.
Effective SEO involves understanding user intent. There's a clear difference between research phrases and buying phrases in SEO. For instance, consider the phrases: "Lounge Set" and "3 Seat Fabric Lounge Set in Auckland". The first may have a higher search volume, but the second has a higher purchase intent. Our SEO Auckland strategies target key phrases that put your business in front of customers right when they are ready to buy, focusing on transactional keywords that generate sustainable, revenue-producing results.
Does Your SEO Auckland Service Include Other Digital Marketing Solutions?
Each SEO specialist at Intact Media boasts a Google Ads certification, though we refrain from offering it as a client service. The specialists undertake Google Ads training purely to enrich their understanding of organic search.
We aren't one of the many general digital agencies claiming to master every aspect of digital marketing. We prefer to specialize in offering premium SEO Auckland services. Unlike PPC, social media marketing, and other paid advertising channels, SEO provides a durable digital asset for your business, continuing to deliver qualified leads long after paid marketing campaigns have ended.
Providing top-tier SEO services in Auckland means ensuring a long-term return on your investment. Compared to other digital marketing avenues, SEO consistently offers returns weeks, months, and years after your investment concludes.
Our SEO Auckland services can be adapted and scaled as your business expands. We'll establish a framework that propels your immediate business goals while giving you room to grow and evolve in the future.
What is the Cost of SEO Auckland Services?
Enquiring about the cost of SEO is akin to asking the price of a holiday – it depends on your starting point and desired destination. SEO pricing depends on the resources and efforts needed to achieve tangible results for your business.
Through a consultation, we can evaluate your current position and determine whether your business is well-suited for a campaign. We don't have a fixed SEO price list or a limit on the number of keywords or pages we target. The cost of our services is specifically tailored to your business, with influencing factors including:
Your website's age and history
Your website performance and current metrics
The volume of content required for your website
Your location – businesses in bustling metro areas face stiffer competition
Your campaign goals and overall business objectives
Your target market – some niches and keywords are more competitive than others
Your industry – some industries are highly competitive, while others are not
Delivering the finest SEO services Auckland can offer demands time, patience, and trust from our clients. While we aren't the most expensive or the cheapest SEO Auckland company, we strive for value and results. If you're seeking the cheapest SEO services, you might find them on the fifth or sixth page of Google.
Different agencies provide varying service levels, achieving drastically different outcomes. It's unfortunate to see many companies invest heavily in SEO, only to end up with less traffic than they started with.
Schedule a consultation with a leading SEO Auckland Consultant from Intact Media to assess if your business is suitable for SEO. We'll provide you with honest feedback and direct you towards the best possible strategy.
Do You Cater to All Industries & Niches with Your SEO Auckland Services?
We provide SEO Auckland services to all industries and niches, given one simple condition – we must be confident that we can boost your business. If we think we can aid your business growth, we'll collaborate with you. Conversely, if your business isn't the right fit for our SEO campaigns, we'll offer advice on the best approach for your business.
SEO proves effective for almost every industry. If your aim is to generate leads, increase sales, and enhance your online visibility, SEO warrants serious consideration. Our digital marketing SEO strategy varies based on the business's service, product, target audience, and goals. We avoid one-size-fits-all tactics.
How Do We Ensure Your Content Ranks on Google?
One vital thing to remember about SEO is its constant evolution. As a dedicated SEO Auckland agency, we stay updated with the latest search algorithm changes and their impact on content ranking in Google.
A recent Moz study discovered that on-page keyword usage remains the most significant on-site ranking factor for where your website appears in the search results. That means appropriate keyword research and implementation across relevant landing pages substantially affect your website's presence in the search results.
Comprehending keyword trends, keyword difficulty scores, keyword intent, and competitor keyword usage is all part of offering a comprehensive, sustainable SEO Auckland service. With Intact Media, you'll collaborate with a team of experts who understand how content can drive your business goals.
Why Should You Trust a Page 1 Google Ranking SEO Auckland Company?
Undoubtedly, you found our page while hunting for 'SEO Auckland' or 'SEO Agency Auckland', demonstrating the effectiveness of SEO first hand. By meticulously targeting keywords, refining website content, and focusing on off-site strategies to enhance organic visibility, Intact Media has claimed a top spot in Auckland's SEO results. We don't utilize social media marketing or paid online marketing; if you're reading this, our SEO efforts have guided you here.
Here's a thought – if we can secure a ranking for one of the most fiercely contested keywords in the country, visualize the potential for your business. Numerous SEO Auckland consultants profess to possess the 'magic formula' for first-page SEO results and elevating your online presence.
The simplest way to differentiate the knowledgeable from the pretenders is to observe their Google ranking for their own keywords. Essentially, if an SEO company in Auckland fails to place their own business on Google's first page, how can they achieve it for yours? The SEO specialist you collaborate with should secure a page one Google ranking for their own target keywords.
Does SEO Continue to Evolve?
Indeed, SEO is perpetually evolving. The businesses thriving online comprehend that SEO's nature is dynamic and fluid.
In the last half year, we've witnessed three substantial Google algorithm updates, significantly impacting search results across nearly all industries. Now, more than ever, SEO isn't a 'set it and forget it' task. Businesses achieving high organic search results and maintaining their market dominance are those that understand SEO's constant flux and the necessity for regular updates to stay ahead.
SEO is vastly more competitive than it was five years ago. In 2023, thousands of local and international websites are all contending for first-page rankings using the same keywords as you. At Intact Media, we don't consider reaching the first page of Google a Herculean task. In reality, it merely demands diligent effort from us while you can sit back and relax.
SEO is a reproducible process applicable regardless of your niche, target market or location. Whether you're a plumber, mechanic, e-commerce business, or any other product or service industry, we tailor our approach to outrank and surpass your competitors. Our SEO specialists apply proven strategies to boost your website ranking, exponentially increase impressions, page clicks, and leads for your business.
Can SEO Auckland Services Enhance Brand Awareness?
Absolutely. An often-overlooked advantage of an effective organic strategy is the enhancement of online brand awareness and recognition.
You don't need to aim for national or global brand recognition to benefit from increased brand awareness through your SEO campaign. As SEO specialists, our primary objective is driving customers to your site using the appropriate search terms. Concurrently, we also strive to build brand awareness and establish your business as an industry front-runner. Unlike other digital marketing services, your SEO marketing partner should work with you to augment your brand awareness by helping your business appear for a broad spectrum of search terms related to your industry.
Consider this: if your website appears in Google for every term associated with your industry, your company and brand recognition will swiftly expand. Companies appearing for a diverse range of industry-specific search terms can rapidly become the leading authority in their industry. Our SEO Auckland services aim to position you on Google's first page for search terms that not only generate leads but also strengthen your brand authority.
Why Does My Competitors Rank Higher?
It's highly probable that the majority of pages you see on Google's first page for relevant search terms have collaborated with an SEO Auckland firm previously. The silver lining? Starting your campaign after your competitors doesn't preclude you from outranking them.
Google is perpetually indexing, scanning, and ranking pages to optimally serve users. Google doesn't favour websites based on their longevity or prior website ranking position. If you aspire to outperform your competitors, you must generate website content superior to theirs.
Leveraging SEO is the savviest way to attract highly motivated leads to your business. Being top of Google for the right search terms exactly when potential customers are searching is the most effective method to drive qualified leads.
SEO differs from traditional outreach marketing as instead of pursuing customers and convincing them to consider your product or service, SEO ensures your business only appears to interested customers. If you're seeking to broaden your reach and attract new customers in Auckland, you need a team adept at delivering results.
Unlike traditional pay-per-click (PPC) online marketing via Google AdWords or Facebook Marketing, the long-term successful SEO results from our services will continue to benefit your business for months and years to come. An effective SEO Auckland Company will keep exposing your business to new customers and opportunities long after you've settled your final invoice.
What Makes SEO a Desirable Marketing Option?
SEO offers a sustainable marketing solution. Unlike PPC marketing services, SEO continues to benefit your business long after your final invoice has been paid.
We subscribe to the belief that sustainability is the cornerstone of growth. Employing black hat SEO techniques for immediate results that cause long-term harm to your business is counterproductive. Instead, we exclusively focus on white hat SEO techniques that organically and scalably boost your business's Google search visibility.
We'll execute measurable, efficient SEO techniques that drive sustainable organic traffic to your website. Our satisfaction comes not from getting your business to the top of Google for irrelevant search terms, but from delivering a substantial return on investment. Regardless of whether you're a small or large business, our SEO strategy remains consistent.
Your tailored audit will help us identify your most valuable key phrases and ensure your website appears on the first page when prospective customers search for them. Our goal is to rank your website #1 for key terms that will significantly advance your business.
How Can I Start My SEO Journey?
Keen to explore what our SEO services can offer your business? Simply use the contact form below or the contact page on our website to schedule a callback from an SEO Auckland expert at Intact Media. We'll organise a free consultation where we'll review your website, potential opportunities, and provide a clear analysis of your market position.
Book Your Free Consultation
Ready to talk about how we can grow your web presence? 
Our Strategies for SEO Auckland
Curious about how we climbed to Google's first page for our most pertinent search terms and how we can replicate that for your business using our SEO Auckland strategies? We're here to share the crucial tactics that elevated us to page 1 on Google. We use these same methods for all our clients, enhancing their visibility on search engines significantly. Remember, SEO is a recyclable process that can ramp up traffic for your enterprise. The secret to SEO victory involves comprehending your competitors, identifying your profitable keywords, and utilising data to outshine your competitors.
Outlined below are key elements of the SEO Auckland strategy that we implement when cooperating with businesses.
On-Site SEO Blueprint
On-site or On-Page SEO centres around optimising components of your website and its pages to enhance your organic search ranking. Essentially, on-site SEO is a process focusing on tweaking various aspects of your website to make it easily navigable and understandable by search bots.
At Intact Media, our responsibility is to create content and optimise your website in a way that enables Google and Bing to crawl and comprehend everything on the page effortlessly. In addition to crafting SEO-friendly content, it's crucial to generate content that truly engages the users. Creating SEO-rich content that's easy for search bots but tedious for users to read is counterproductive.
Achieving on-page optimisation is the preliminary step to augmenting your organic search visibility. Before we delve into off-page elements that will catapult your rankings, our SEO Auckland experts will ensure you've established the groundwork with effective on-page practices.
1. Page Title Optimisation
Page titles are akin to book chapter titles. When search engine bots scour your website, they initially capture the page titles on each webpage. These titles provide a strong hint about the rest of the page's content. For instance, if you're crafting a blog post about 'Black Jeans', it's natural that you'd want the keyword in the page title. Having a page title like 'Red Jeans' might mislead Google about the rest of the page's content. Page titles are a cornerstone of your SEO Auckland strategy, clearly indicating what readers should anticipate on a webpage.
2. On-Page Content
It goes without saying that the content on a webpage significantly influences your website's ranking. A Backlinkio study showed that the average content length for page 1 Google results was 1890 words. Consider crafting that length of content for hundreds or even thousands of pages on your website – a daunting task, isn't it? Our SEO Auckland mavens understand how to leverage the content you create optimally. We collaborate with your business to formulate a reusable content strategy that can be applied across numerous pages of your website without facing penalties or losing ranking potential due to duplicate content issues. We partner with businesses of all sizes to establish a long-lasting SEO blueprint that can be utilised as your business grows and evolves.
3. Ongoing Content Marketing
Content marketing represents the fourth pillar of effective SEO. The process of continuous content creation encompasses researching, composing, and disseminating information pertinent to your target audience. Sharing relevant information can boost your reputation as an authority and educate your potential target market.
Content marketing, when executed correctly, is a top-tier inbound marketing technique that draws relevant, high-quality leads. Being the premier SEO Agency Auckland prides itself on means having in-house content experts who know how to deploy captivating, SEO-friendly content that earns backlinks and retains readers on the page.
The disparity between good services and the best SEO Auckland offers often lies in the ability to deliver continuous content that attracts new visitors over time. For most of our Auckland clients, we customise a campaign that gives ongoing content marketing precedence to draw in new visitors who may not browse a transactional page on the website. By supplying valuable content resources to your target audience, your website cultivates credibility and trust with users. In 2023, users are more inclined to invest in a business they trust.
4. Internal Linking
Internal links among your website's pages play an instrumental role in how search engine bots interpret your content. We champion internal linking as a tool to establish a 'hierarchy' on your website, enabling Google to identify the most critical content. Internal linking also improves user experience by allowing smooth navigation between vital pages on your website. We will devise an internal link structure that guarantees your most significant content features at the top of the SEO results long-term. We'll also ensure that your link structure doesn't cause confusion or conflict of interest.
5. Meta Descriptions
A meta description is a brief summary of your webpage content. While meta descriptions don't directly influence your website's ranking, they play a vital role in determining the number of users that click through to your website from search results. As of 2023, Google overwrites these descriptions between 70-80% of the time if they consider other content on the page more relevant than what is provided in the meta description.
6. Technical SEO
Various technical SEO factors determine how your website appears on search engine results pages. Recognising, addressing, and rectifying any on-site technical issues forms an integral part of an effective campaign. The technical SEO factors we tackle include website speed and page load time, hosting suitability, HTTPS status and SSL security layer, sitemap, broken pages, broken internal links, broken backlinks, duplicate content issues (onsite + competitors), structured data (schema mark-up), robots.txt file settings, and website crawlability, among others. We usually rectify any outstanding issues within the first month of your campaign. In unique circumstances, it may take a few months to fix all the technical issues.
7. Local SEO Blueprint
Local SEO is essentially our standard SEO approach, but with added emphasis on making your business visible to customers in the same vicinity as your business. You don't need a physical store or office to reap the benefits of Local SEO Auckland. Incorporating your city and the names of your service areas in your content can dramatically enhance the quality of website traffic you receive. As of 2023, more than 80% of Google searches contain a location-specific keyword. If you're not targeting your local market, you're missing out on some of the most valuable website traffic on Google.
Let's Rank Your Website Higher
Schedule a no-strings-attached, complimentary consultation with one of our SEO Auckland experts today. Embark on a cooperative journey with us to ascertain if search engine optimisation is the perfect fit for your business strategy.